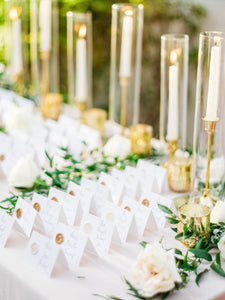 When it comes to seating charts the possibilities are endless. The tent card is a very classic way to go but now days you can spice it up with just about anything.
Tent cards start at $2 a card and go up. We can do everything from custom paper to wax seals. Calligraphy can be done with a fountain pen or watercolor.
Its your day so dream it up and let us bring those dreams to life!